---
vascular Doppler, transcranial Doppler, peripheral vascular diagnosis, Toe pressure measurement, cardiac output monitor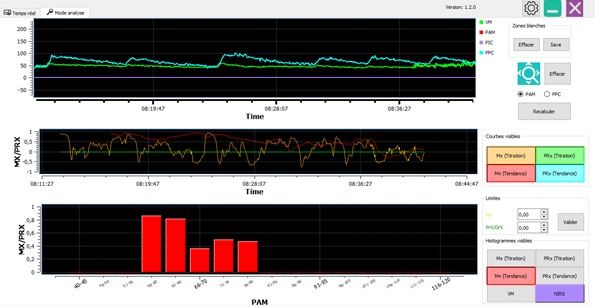 CEREBRAL AUTOREGULATION MONITORING
OptiMAP software developed by Dr Gergelé and al. now runs on the transcranial Doppler WAKIe.
OptiMAP is a research software for on-line analysis of intracranial pressure, arterial blood pressure and MCA mean blood velocity. It is similar to ICM+.
HOLTER DOPPLER TRANSCRANIEN, TCD-X
Bilateral TCD-X is now available. It allows recording bilateral transcranial Doppler signal on ambulatory patients involved in different activities. Initially, TCD-X was developed for emboli detection on asymptomatic carotid stenosis. its range of application has been enlarged. it now suitable for all monitoring applications available on a desktop device.