Vascular Doppler, photo & pneumo plethysmography
Atys has been manufacturing devices for the diagnosis of peripheral vascular disease for 30 years.

BASIC is ideal for all routine exams. It offers an unbeatable value for money but without compromising on efficiency and usability.
Recording of Doppler curves
Recording of plethysmography curves
Measurement of ankle systolic pressure
Measurement of toe/finger systolic pressure
Measurement of pulse wave velocity
Five models make up the BASIC range to best meet the requirements of all users.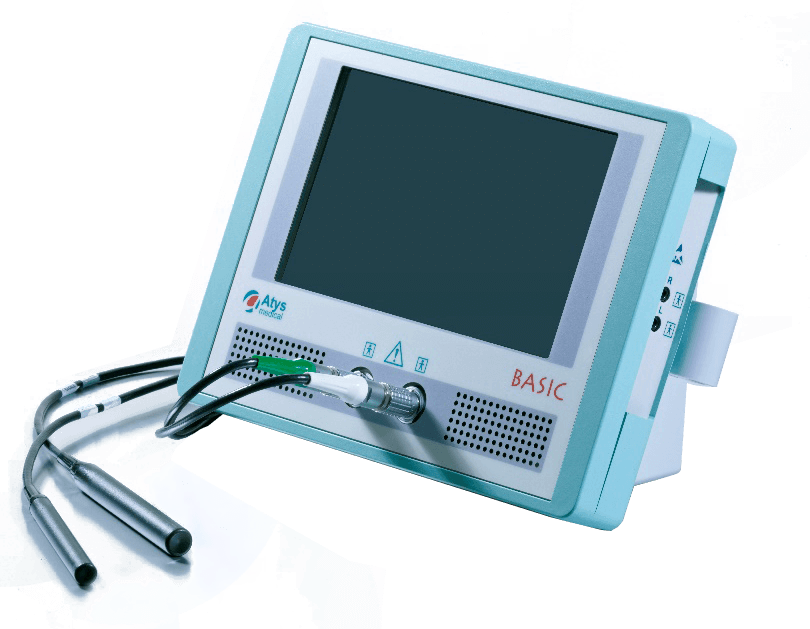 BASIC 1: 4 and 8 MHz continuous Doppler
BASIC 2: Continuous Doppler + bilateral PPG
BASIC 3.1: One cuff can be connected to the BASIC 3.1.
BASIC 2 + automatic measurement of systolic pressure with Doppler.

BASIC 3.2: Two cuffs can be connected simultaneously to BASIC 3.2.
BASIC 3.1 + bilateral toe/finger systolic pressure measurement+ bilateral systolic pressure measurement with PPG (ankle, arm, ...) + bilateral pneumoplethysmography.

BASIC 3.4: Four cuffs can be connected simultaneously to BASIC 3.4.
BASIC 3.2 + Simultaneous measurement with PPG of the right and left brachial pressures and of the right and left ankle or toe pressures.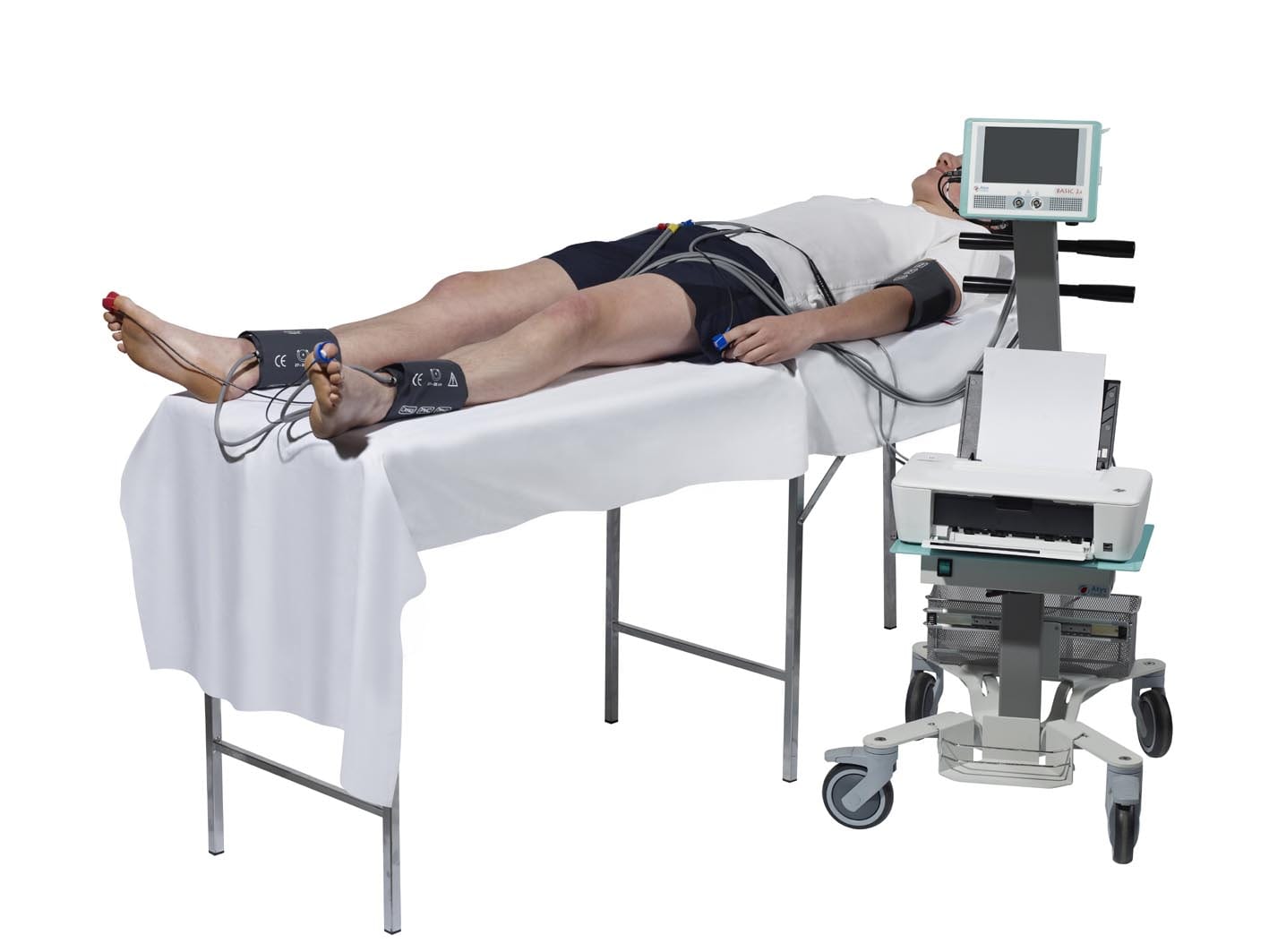 Automatic measurement of systolic pressures
The BASIC automatically inflates and deflates the cuffs. However, the user can regain control of these operations when necessary, especially in the case of severe stenosis.
The BASIC detects the return flow after occlusion and displays the corresponding systolic pressure value. This value can be adjusted by the user.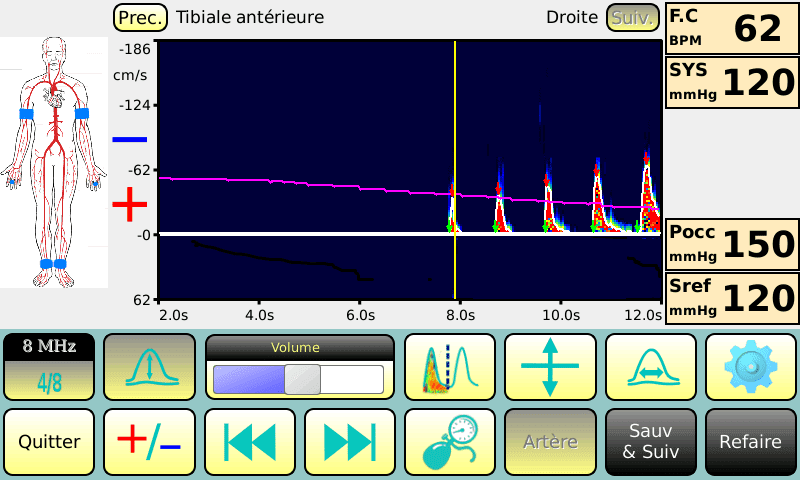 Time saving and precision
Using the PPG module, the BASIC 3.4 simultaneously measures four pressures (2 humeral and 2 at the ankle or toe).
The IPS and IPSO are thus obtained quickly.
In addition, the simultaneous measurement of the pressures makes it possible to avoid blood pressure variations that may occur during a longer examination.
The cuffs are deflated at a constant rate. This ensures the accuracy of the measurements compared to manual deflation which is often too fast.
The BASIC is the most compact device on the market that offers all the features required in the daily life of a vascular evaluation device.
Direct printing of examination reports on local or network A4 printer
Export of examination reports to USB key (in ODT or PDF)
Export of Doppler, PPG and PVR curves to CVS format (Excel)
Network connection
PC connection for storing examination reports or printing them out
DICOM
BASIC is the most compact device on the market that offers all the features needed for a vascular assessment device every day.